1-on-1 Mentorship for the Woman that knows she is ready to go all in on herself & elevate her positioning as a Leader & Business Owner
For the woman who is ready to get out of her own way & take her business & leadership to the next level.
The woman who is ready to get out of her own way & step into the next level of leadership she is being called into!
To be bold in her leadership while deepening into the intimate relationship she has with herself!
She is all in on unlocking the magic of her movement so she can 
confidently share her purpose & create a ripple effect in the world!
The Dynamics of Majestic Masculine Structure paired with the Energetics of Feminine Embodied Leadership to elevate & expand you into your NEXT LEVEL!
What is The Amplify 1-On-1
This is the HIGH LEVEL One-on-One Mentorship for the BOLD Leader! To build & deepen your intimate relationship with yourself. To cultivate a new relationship with your feminine landscape and energy to fast track your way to abundance.
Not only will you feel & see yourself deeper… the world will start to respond to you differently.
This is an investment that makes itself back ten fold!
This is for the woman that is kicking ass in her business but know there is a next level waiting for her!
This is for the woman who knows the power of investing in herself and her business.
This is for the woman that knows the hustle mentality all to well and is ready to learn the energetics of business.
This is an investment for the women that is ready to elevate NOT because she is stuck and NEEDS help but because she is fueled by the power of her massive vision.
For the woman that knows when she has a mentor in her corner…she fast tracks her way into her next level.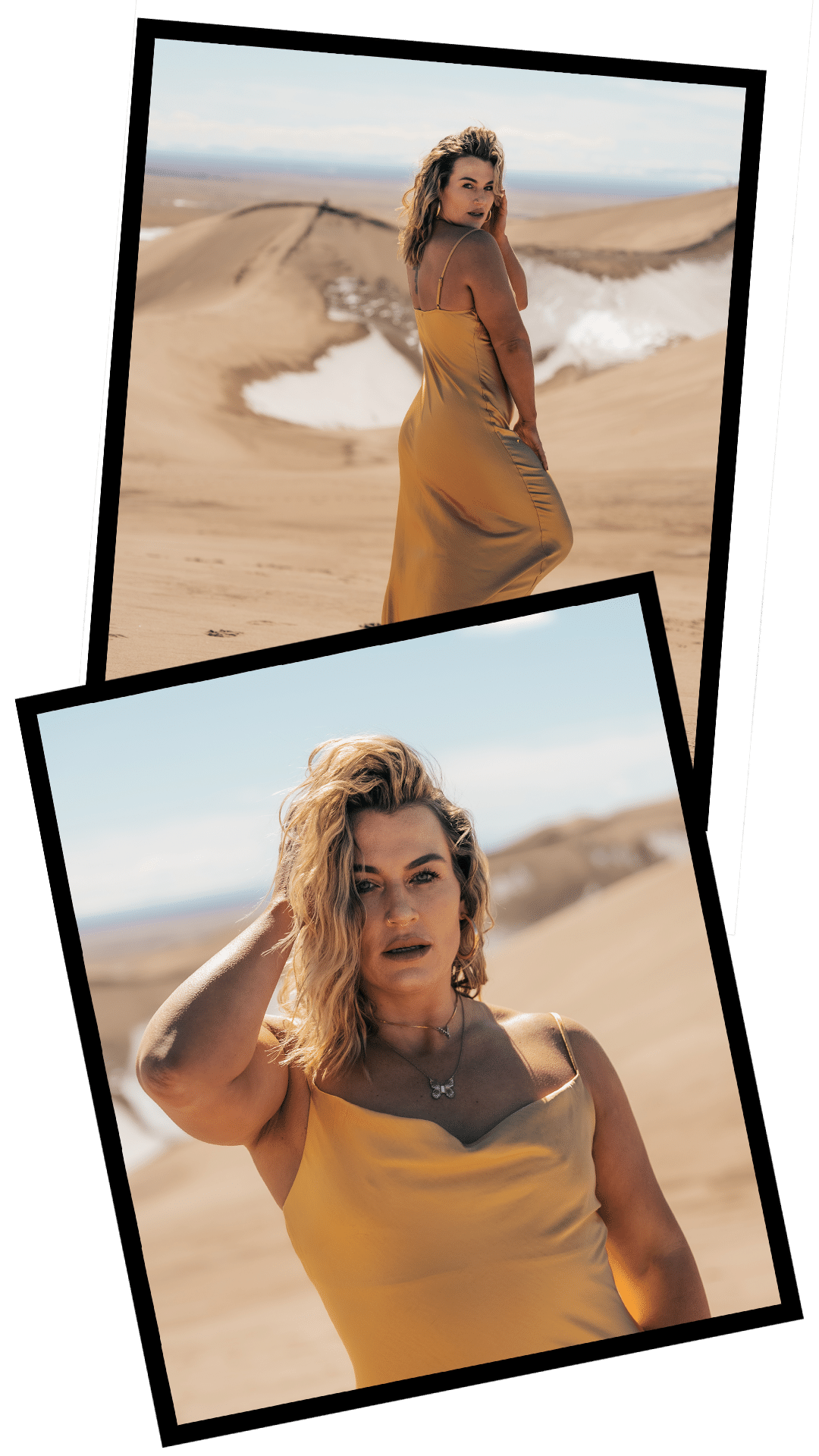 Step 1
STARTING WITH CREATING SAFETY IN YOUR BODY+ MIRROR WORK
Step 2
CREATING EMOTIONAL INTIMACY – MAINLY SHAME, GUILT & FEAR
Step 4
INNER CHILD WORK/HEALING CHILDHOOD RELATIONSHIP WITH FATHER
Step 5
SHADOW WORK WITH YOUR INNER CRITIC FOR BODY IMAGE & FOOD
Step 6
SOMATIC PROCESSING & BREATH WORK TO UNWIND TRAUMA & WOUNDS LIVING AT THE CELLULAR LEVEL.
Step 7
REPARENTING YOUR INNER CHILD
AROUND INTIMACY & SEXUALITY
Step 8
CREATING A RELATIONSHIP WITH THE FEMININE & MASCULINE
Step 9
YONI GAZING, YONI & PELVIC MAPPING
Step 10
WORKING WITH THE DARK FEMININE GODESS TO MOVE THROUGH INTIMACY FEAR
Step 11
IGNITING A RELATIONSHIP WITH PLEASURE & AN INTIMATE RELATIONSHIP TO SELF
As a feminine embodied business owner
There is so much magic you get to feel as a business owner and so much power you get to unlock as a liberated leader.
Therefore, your 1-on-1 container — we cover EVERYTHING!
N

Structure, systems and strategy in your business: Cultivating a majestic masculine structure & strategy that feels electric for your body, being, life and business!

N

Energetics of leadership and programming that keeps you blocked from receiving and stuck from moving forward: We dive into the inner work. As you calibrate into a new level there will be new challenges you face that we get to move through together

N

Depths of your personal life: When something is out of alignment in your personal life or you have energetic leaks ... it will affect your business

N

Dynamics of your professional life and everything in between
A fully embodied leader is a multidimensional + multifaceted woman. Therefore, this is a mentorship that is personalized and tailored specifically for you, your business and your desires!
N

14 - 1-On-1 Healing & Business Calls with Erica

N

1 Personalized In-Person Breakthrough Retreat Weekend with Erica (Lodging & Weekend Expenses Paid)

N

24 Weekly Sisterhood Circle Mindset & Elevation Calls + Guest Speaker Workshops

N

Daily Access To Communicate With Erica Via Voxer With Week Day Response

N

Personalized Welcome Gift Box For Your Journey

N

Bonus: 8 Feminine Alchemy Recorded Workshops
M

1 Branding Photo And Video Shoot

M

20 Discovering Your Fearless Video Modules

M

A Second Personalized In-Person Breakthrough Retreat
Payment Options
Pay In Full: $19K
3 Monthly Payments: $6333
Monthly: $3333 
N

14 - 1-On-1 Healing & Business Calls with Erica

N

2 Personalized In-Person Breakthrough Retreat Weekend with Erica (Lodging & Weekend Expenses Paid)

N

1 Branding Photo and Video Shoot

N

24 Weekly Sisterhood Circle Mindset & Elevation Calls + Guest Speaker Workshops

N

20 Discovering Your Fearless Video Modules

N

Daily Access To Communicate With Erica Via Voxer With Week Day Response

N

Personalized Welcome Gift Box For Your Journey

N

Bonus: 8 Feminine Alchemy Recorded Workshops
Payment Options
Pay In Full: $36K
3 Monthly Payments: $12K
Monthly: $6250